Okay, so Tumblr keep messing with stuff, especially with NSFW blogs like this, and that's fine, I get the importance of restricting underage access. 
HOWEVER, in what seems a bit of an unnecessary move, they've now added a block to Google indexing the blog too. 
Given it gets several thousand new visitors a day to the blog
via Google alone
(I know right, how did that happen) that is a bit of a pain in the arse.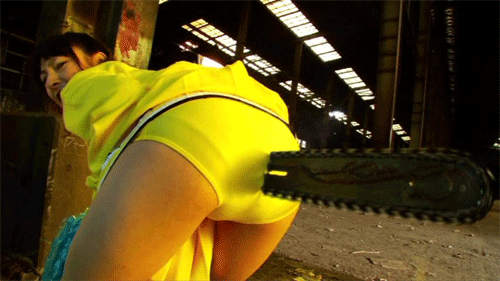 The blog will hit 50,000 followers in the next month, that's amazing, but a good part of that growth comes from the fact it's always ranked well on Google, so to keep things going I need to make some changes.
I'm taking a bit more control of how things work, and that means stopping using the current tumblr domain, and using my own.
Thankfully I like to be prepared and so a few months back started using a domain to do this anyway, you've probably seen it on a few posts. 
The permanent domain for all my stuff is going to be:
Yep, just that, you can stick a www.edging.space in there if you prefer.
If you use the Tumblr app this shouldn't make any difference to you whatsoever, and if you use the website to access it, then it should all forward automatically.
I will still remain @female-orgasm-denial within Tumblr, that's just how it works. So yeah, no major changes. For now…
And 'edging.space' is a bit less of a scary thing for friends to find in your search history than 'female orgasm denial oh my god did they just see that?' 
Right?
You might even bookmark it, wouldn't that be something!
But who knows what Tumblr's going to do in the future… 
Since the Verizon buy-out they seem keen to kill of NSFW blogs by a slow process of strangulation. 
The great thing about this being a separate domain is I have complete control of it and even if they pull the plug on all this, it's all going to be there, safe and sound. So it's really worth knowing about, and I may use it to put other non-Tumblr stuff in, like a well structured FAQ section and let the Tumblr part be the 'blog' part of the site (gosh that's so 2005).
Screw you, Picard. 
So the main point is please be aware of the edging.space domain, it's where you'll always find me, no matter what Tumblr decides to do, and I'm hoping to build it up to be the most useful edging and denial resource around.
Things might not work for a few hours while things switch around over the next few days so don't panic, it's all going to be okay.
Speaking of which, I'll also be launching the 2018 Orgasm Denial Survey this week that'll pick your brains on just what more this blog could be doing for you, so keep an eye out for that. I know you lot love a good survey (and this one includes edging instructions, woot!)
Finally, don't forget my other blog in progress, which I already transitioned to my own domain so Tumblr can't fuck with it – gentlemandom.com which I plan to use to answer non-denial related, kinky stuff – but keeping it SFW so we can share the love. You can follow that on Tumblr: @englishgentlemandom
I love you all and am so appreciative of all your support. Fingers crossed this all goes smoothly.
James xxx